This post first appeared at huntandhost.net. Used with permission.
Last week I shared my Spring mantel inspired by Magnolia Market's crafty Spring idea. To complete the fresh look of the mantel I added a DIY Moss letter: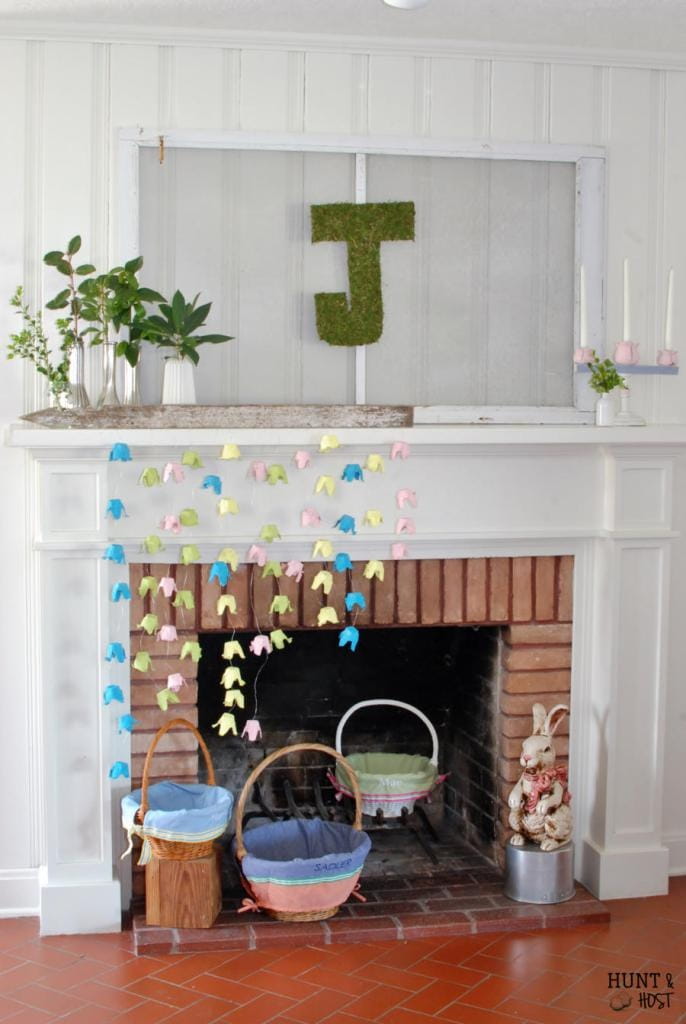 They are silly easy to make.
And pretty inexpensive.
Most people buy letters to cover. Then you have to buy the moss. And that starts to add up.
Plus you have to find the right size letter, in the font you want…this easy project turns into a goose chase.
I didn't want to hunt for a pre-made letter. Scale was an important factor in my moss letter. It needed to be big enough to anchor the mantel space.
Materials You Will Need:
Cereal Box
Adhesive Sheet(s) of Moss
Sissors
Gorilla Glue
Paper Clip
See the full instructions over at Kim's DIY Moss Letter post on Hunt & Host!