A coffee table or an ottoman is a real focal point and an opportunity to have fun with styling! To avoid a cluttered look, keep your surface arrangement simple so it supports the room's ambience. My really easy formula is:
TRAY+BOOKS+PLANT MATERIAL+DECORATIVE OBJECT=EVERYDAY ON DISPLAY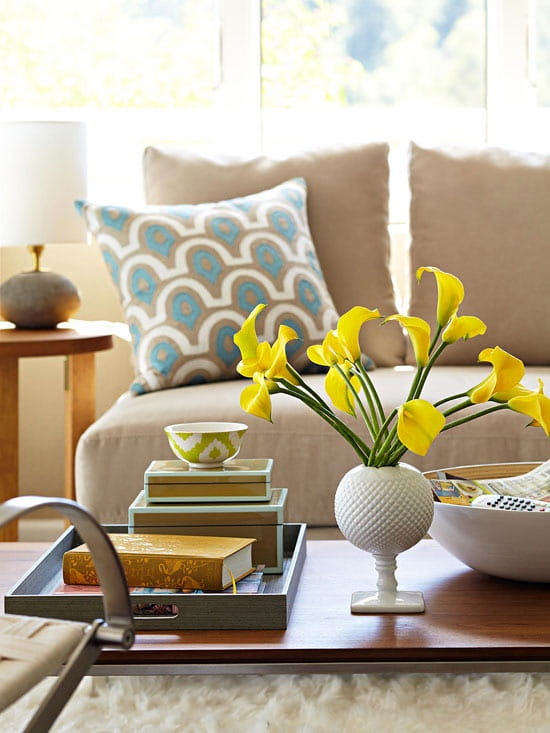 Styling Tips
• Try opposites: pair smooth with rough, shiny with dull, old with new, round with square, organic with man-made.
• Make sure objects are not all too small. Choose at least one bolder item to be in focus.
• Use objects of varying heights. Books or pedestals can elevate items that seem too short.
• Remember "every day on display"! Corral remote controls with pretty bowls or baskets.
• Fill a basket with an eclectic collection: books, fruit, artichokes, seashells, pretty buttons.
• Unify items of different shapes or textures by having them in the same color. Three various shapes of vases all in blue, for instance.
• Don't feel the need to style every table. If you have a tablescape on the coffee table, consider keeping an end table clear as a functional surface.
• Personalize tablescapes seen in magazines by using your items of similar size and shape.
• Think conversation pieces. We've used carved wood instruments and vintage game boards.
• Go simple. A tray with a few books or magazines can be a charming finishing touch.
Delight in the process. You will soon notice how the quiet, calm spaces invite you to pause and enjoy your home. And your comfortable and decluttered conversation areas will encourage you to open your home to others and share life together in a place that is, bit by bit, becoming a home you truly love.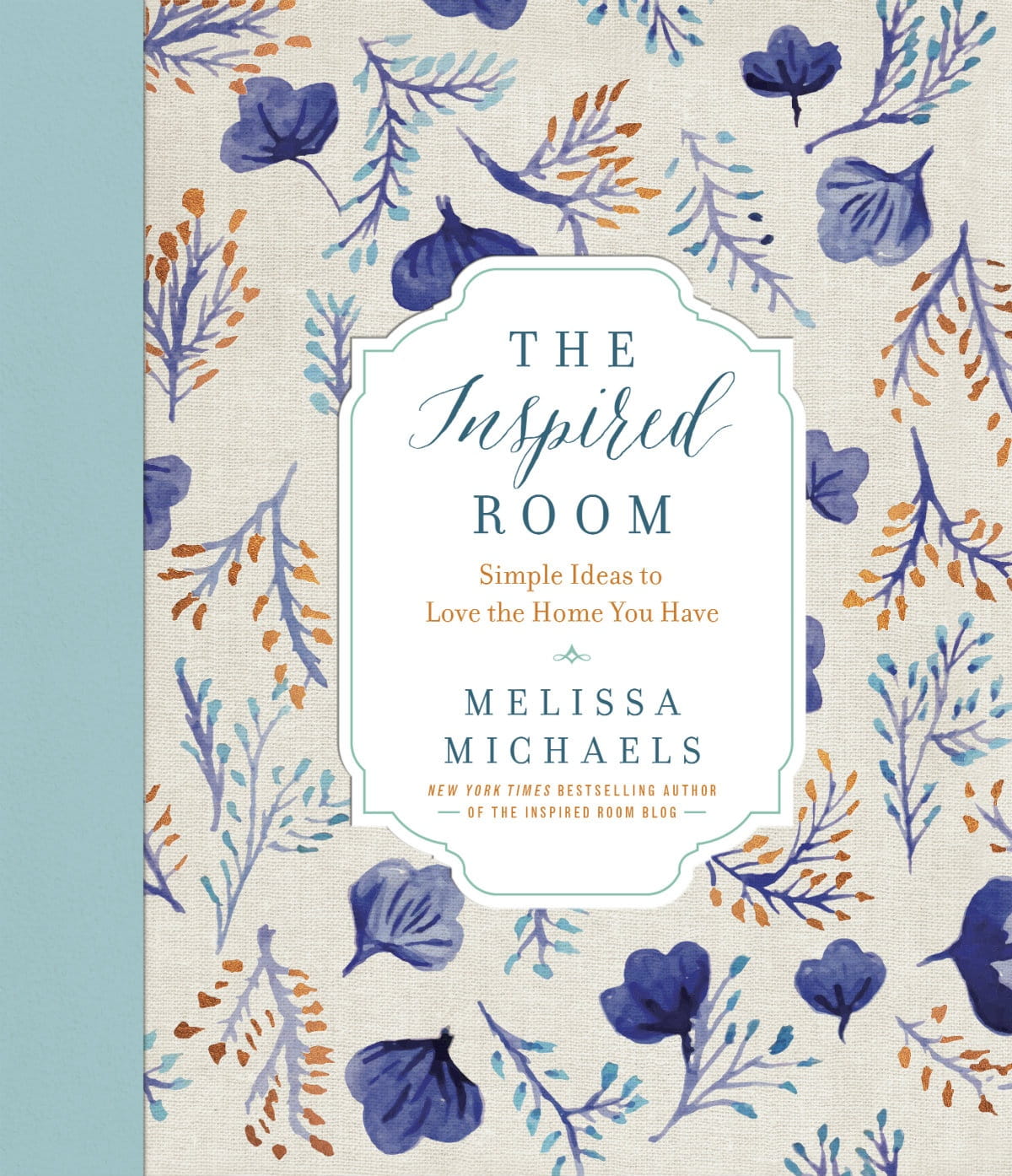 Melissa Michaels is the creator of The Inspired Room, a decorating blog designed to help you love the home you have. She has been honored two years in a row, 2015 and 2014 as the Reader's Favorite Decorating Blogger at Better Homes & Gardens magazine! She is the author of the NY Times Bestseller Love the Home You Have released March 2015, and The Inspired Room, released November 2015. Her new book, Make Room for What You Love, is available to order now at Barnes & Noble or Amazon!