This post first appeared at huntandhost.net. Used with permission.

Coming up with a good Mother's Day gift can be daunting. What do you get for grown ups that already have everything they need? I'm convinced homemade Mother's Day gifts are the way to go. Back to the glory days of childhood when a finger painted picture stole your mom's heart. I love things my kids make and I don't believe I will ever grow tired of that…not even when they are age 16, 41 or 60!
This month for the Junk Revision Challenge (that I adore taking part in) our inspiration is mom or dad. I hope this little project can be a launch pad for you to create a homemade Father's Day or Mother's Day gift…at any age! You'll be able to visit more ideas below.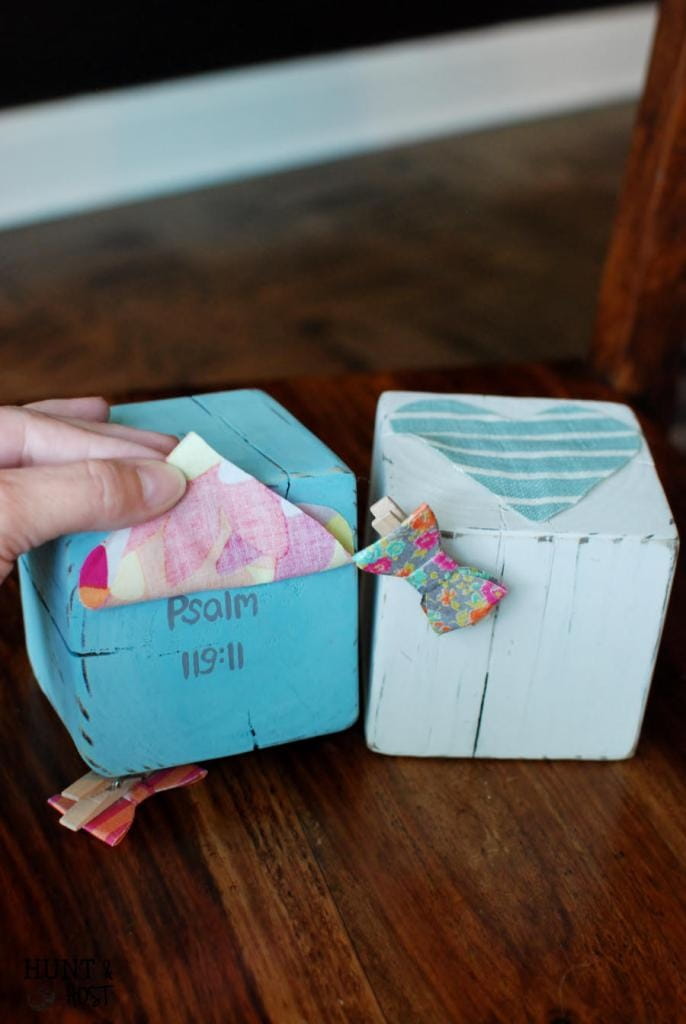 I've shown you the pile of wooden fence pickets my friend shared with me. A pile of possibilities actually!!! Well there were other kinds of wood in the pile…like a 4X4 wood post (in the back of the pile). It was cracked and not really useful as a fence post or any other intended large scale purpose. So I cut it into square blocks and made these sweet little gifts.

You see, the friend that gave me the wood has six little ones. Five girls and one boy. I wanted them to each have a memento from the pile because it was wood they were leaving behind as they moved from their old house to a new one.
Each of my children picked a few colors and we all sat and painted blocks. I wish I would have taken pictures, but I was actually enjoying the moment with my crew. They had fun painting and thinking about which color the boy would like and if the girls would be happy with the color choices. Would the white be boring? What if two girls wanted the same one? It was a funny conversation.
We used Fusion Mineral paint and Annie Sloan Chalk Paint in a variety of colors…for lots of options.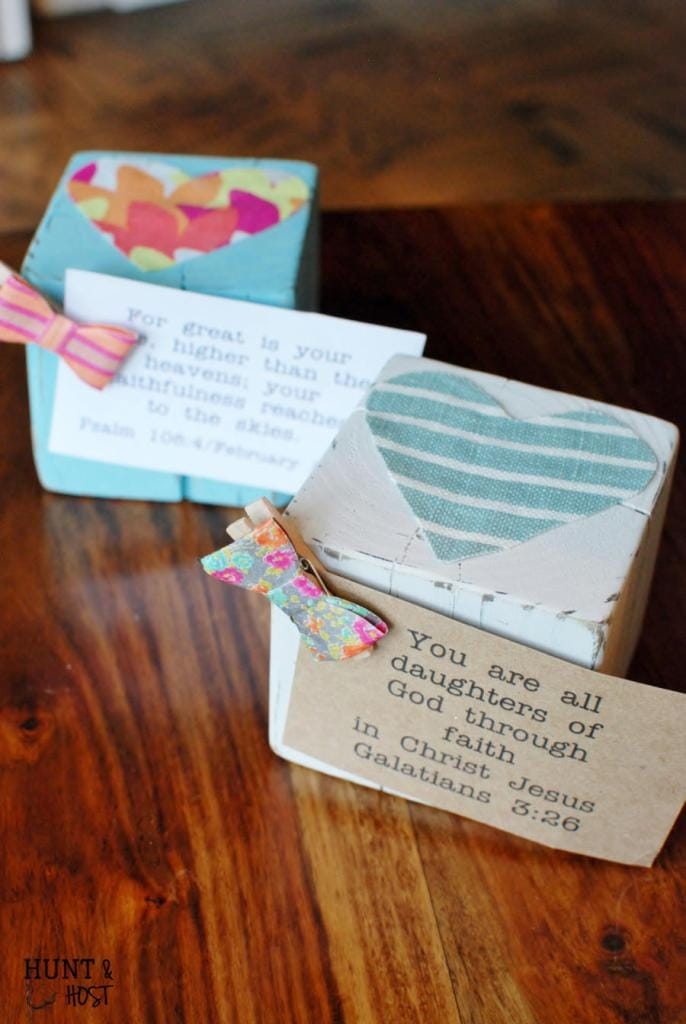 For the rest of this post as well as the craft materials list, head over to HuntandHost.net. Thanks Kim for letting us share this adorable craft with our readers-- we can't wait to make these!