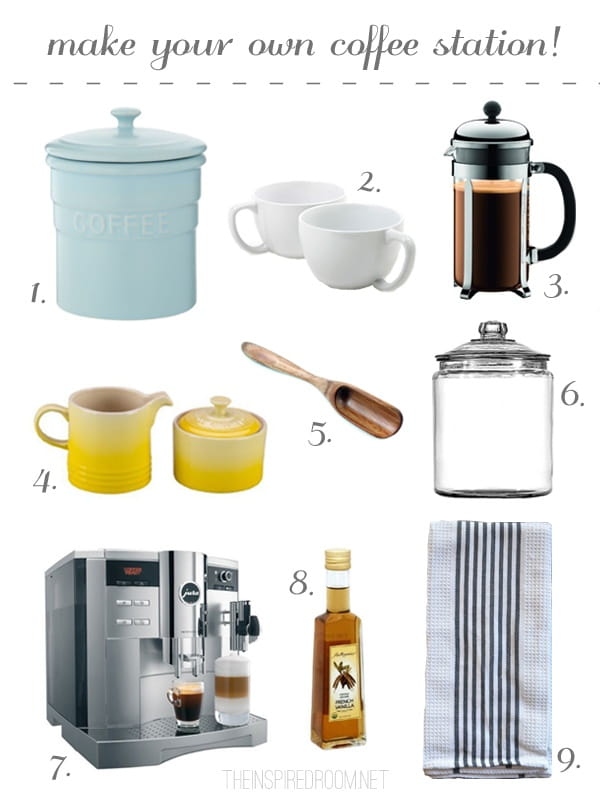 Coffee station elements via eBay.

No matter the season, create a space that welcomes you, your family, and your guests to indulge in a freshly brewed cup of coffee. With a few steps, you can set up your own coffee station on a counter, a roller cart, or anywhere you have room.
Container of your favorite coffee
Choose a pretty jar or canister and fill it with really good coffee. Some of my favorites include Stumptown Coffee, Sleepy Monk, and Storyville Coffee Roasters. Have a coffee scoop in or near the jar. Don't forget other beverage favorites that suit the season. Fill a container with hot chocolate and tea packets!
Coffeemaker
By "coffeemaker" I don't mean a live-in barista! But wouldn't that be nice? The appliance you have doesn't have to be fancy—anything from a drip coffeemaker to a French Press to a Nespresso will do.
Mugs and a mug tree
Mix and match different mugs for an eclectic look or go classic with simple white mugs. What's more fun than finding a special mug (or receiving one) and then displaying it?
Personalized taste mini station: cream, sugar, and syrup
Provide options for every personal taste with cream, sugar, and flavored syrups. Don't forget seasonal coffee and syrup flavors. Place syrup bottles on the counter (or make your syrup and use glass oil dispensers for a clean look), in a wine bottle rack, or in a basket that can be moved if you need the counter space.
A pretty towel or napkins
Hang towels and stack pretty napkins near your coffee station to bring a touch of seasonal color to your kitchen. We made our own rod to hang towels by sliding a long branch through shelf brackets.
A cookie jar
Baked goodies make an afternoon sip of java even more delightful. Keep a jar nearby of biscotti, cookies, sweet biscuits, or other family favorites for a tasty coffee break.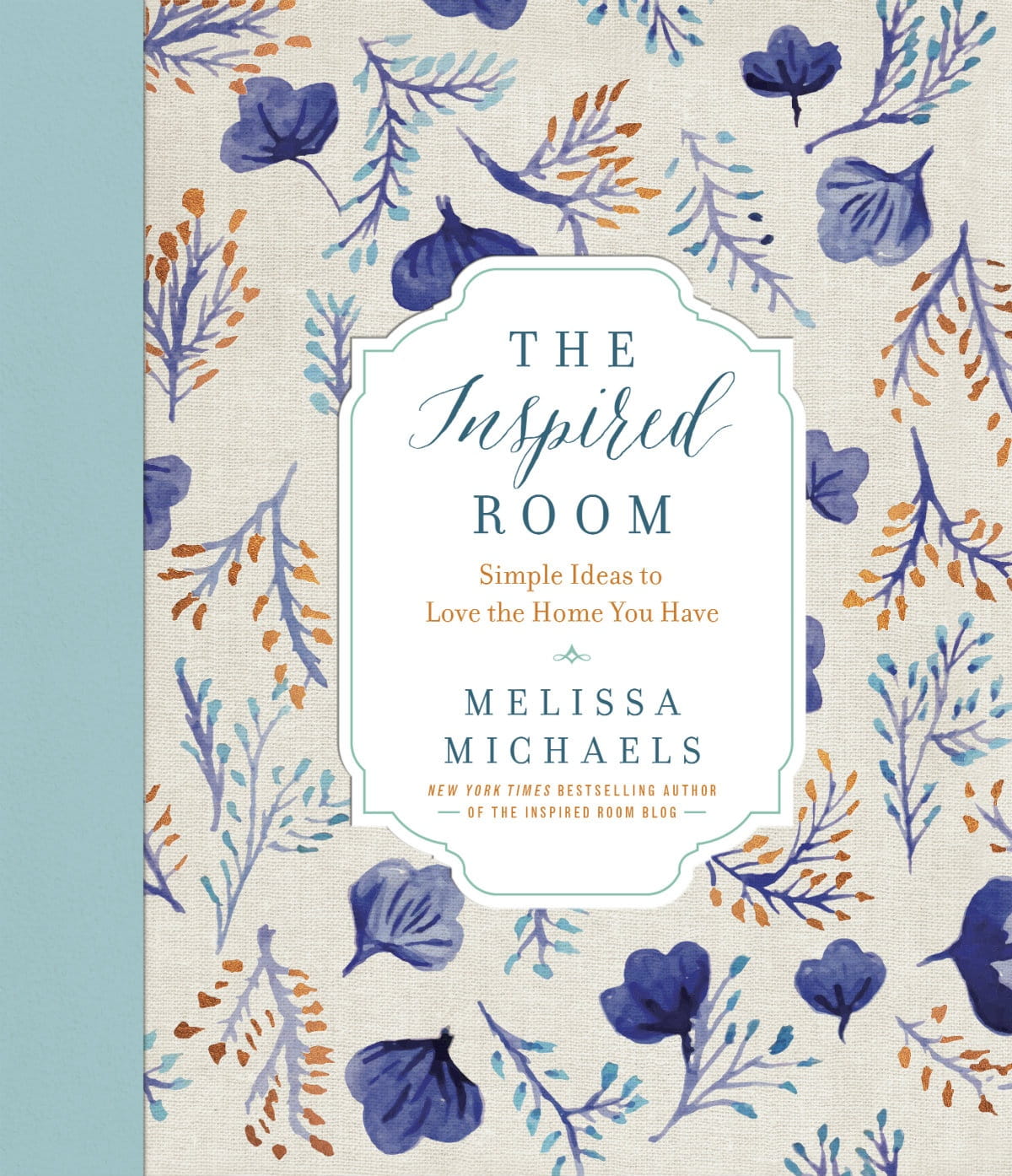 Melissa Michaels is the creator of The Inspired Room, a decorating blog designed to help you love the home you have. She has been honored two years in a row, 2015 and 2014 as the Reader's Favorite Decorating Blogger at Better Homes & Gardens magazine! She is the author of the NY Times Bestseller Love the Home You Have released March 2015, and The Inspired Room, released November 2015. Her new book, Make Room for What You Love, is available to order now at Barnes & Noble or Amazon!